This post is also available in:
Français
Our Mission is to promote teaching and practicing traditional Japanese painting (sumi-e), according to the method of sumi-e Master Beppe Mokuza.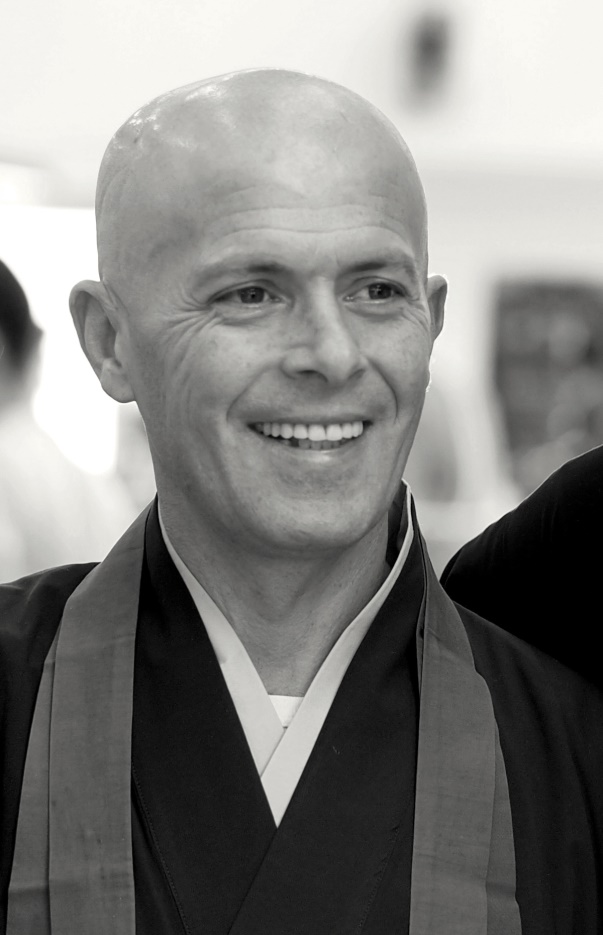 Beppe Mokuza
School Honorary President
Beppe Mokuza Signoritti is a Zen monk belonging to the tradition of Soto Zen Buddhism; he is a disciple of Zen Master Roland Yuno Rech. He is the founder and responsible of the Zen Dojo "Bodai Dojo" located in Alba, north Italy. For almost thirty years he has been dedicating himself to Sumi-e and the practice of Zen meditation, exhibiting his works, holding conferences and practical demonstrations throughout Europe. Since the beginning of his spiritual path, Beppe Mokuza combines the practice of Zen with Sumi-e.
To discover Beppe Mokuza:
http://sumi-e.co.uk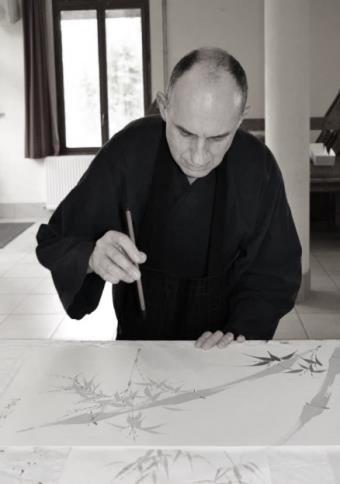 Alain Keigyo Plaignaud
School President
Alain Plaignaud has been practicing Zen meditation since 2007 and met Beppe Mokuza on this occasion in 2013. In 2017, he interrupts his engineering career to fully devote himself to the practice of sumi-e and Zen meditation.