This post is also available in:
Français

Workshop 14-22/11/2020
This post is also available in:
Français
13 November 2020
@
19h00
–
22 November 2020
@
21h00
This seminar is canceled, the region of Italy being locked down on this date due to the coronavirus epidemic.
Click on the course brochure to download it
: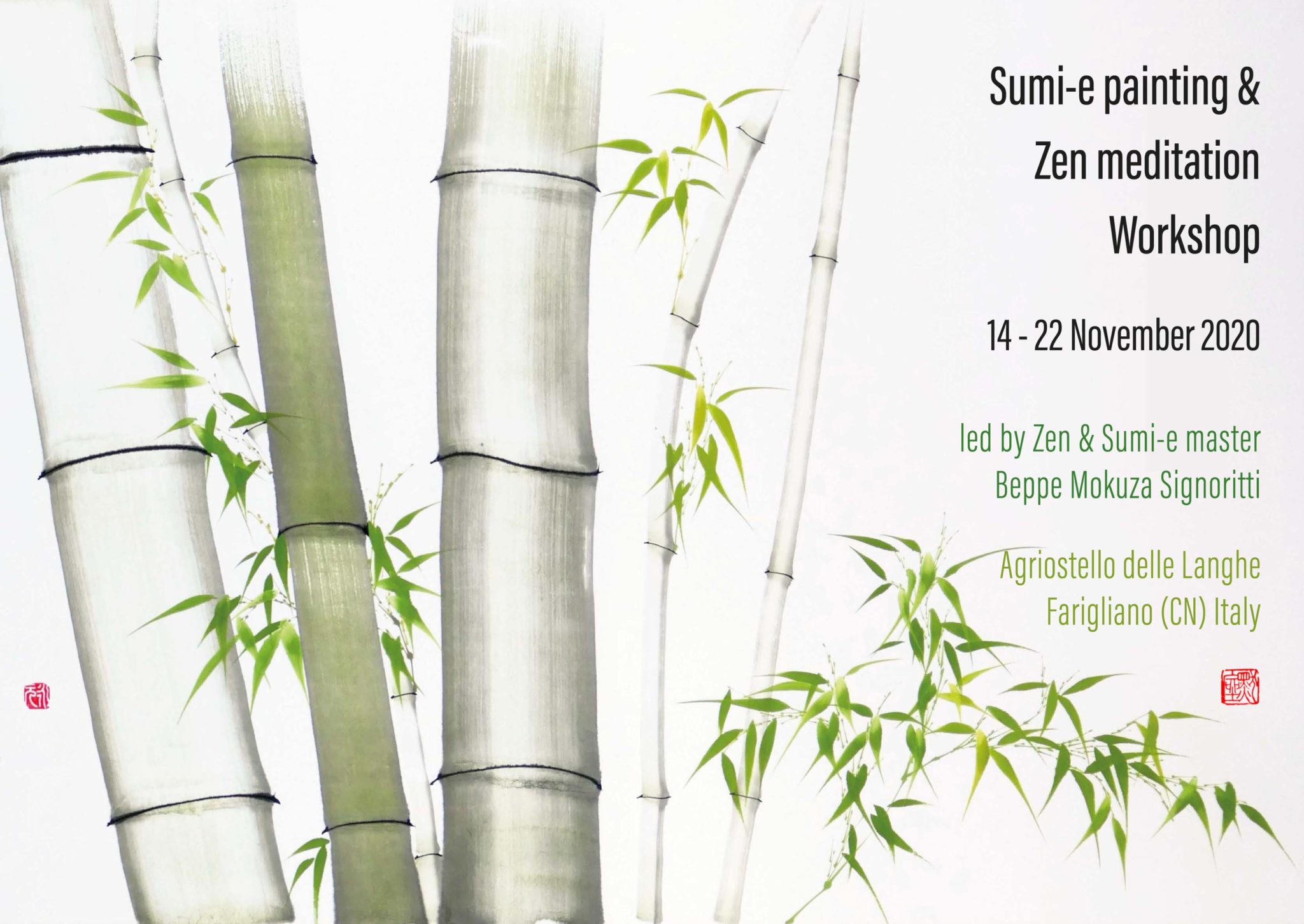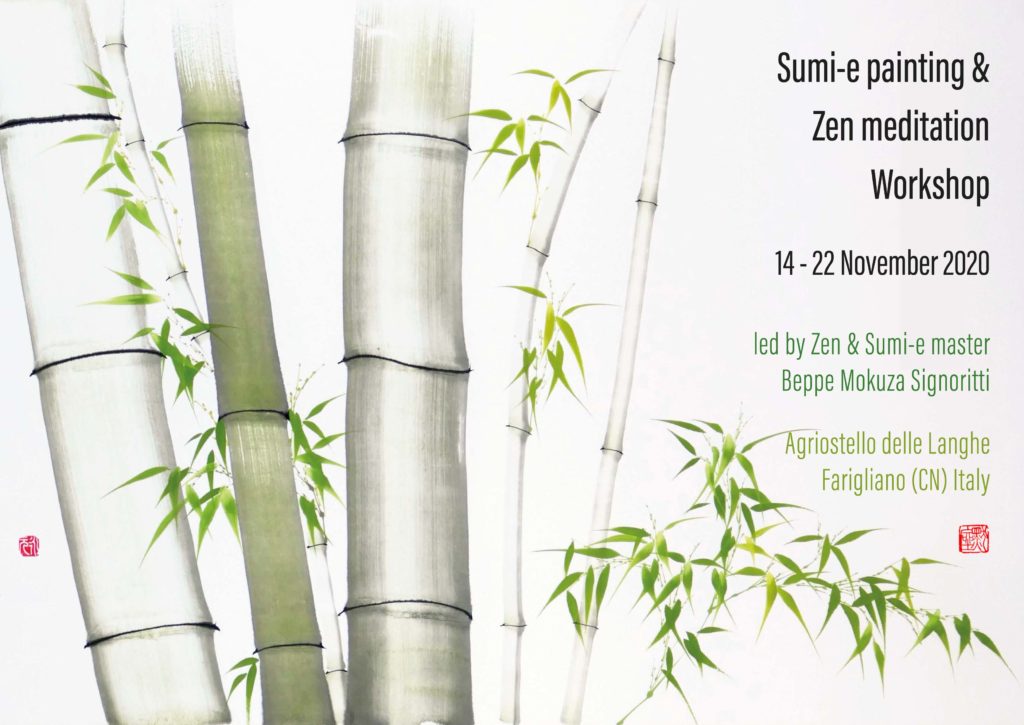 Workshop program
Arrival day
Friday 13th of November in the afternoon. Shuttle service is available on request. Diner will be served at 20:00.
Timetable
07:00 – 08:30 zazen 08:30 – 09:00 coffee break 10:00 – 12:30 sumi-e 12.45 – 15:00 lunch break 15:00 – 18:00 sumi-e 18:30 – 20:00 zazen 20:15 diner
Rest days
Thursday 19th afternoon and Friday 20th. Activities will start again Friday at 18:00.
The location
The workshop will take place at: Agriostello delle Langhe Località Spinardi 46/a – Farigliano (CN) Located in the panoramic hig hills of Langhe region, the Agriostello is a holiday home that offers an ecotourism experience. The location is completely new and guarantees all the comforts of a hotel.
Costs
Registration fees (as a reimbursement of expenses):
Entire workshop: € 870
Week-end only: € 280
The following items are included in the price:
accommodation in two/three-person rooms with private bathroom (sheets and towels provided)
meals (breakfast, lunch, tea/coffee breaks and diner) all exclusively prepared with organic food.
painting material (practice paper, rice paper in different sizes, ink and big, medium and small brushes)
annual membership to the Zen Association 'Bodai Dojo'
Terms of payment
Advance payment of € 250 to be paid upon registration; final balance payment at the arrival. For the weekend, please pay the full amount upon registration. N.B: During the workshop, students have the opportunity to contribute to community life by performing simple daily tasks ('samu' in Japanese) such as washing dishes, cleaning, cutting vegetables, etc. This voluntary work is carried out in a spirit of giving and concentration.
Contact & registration
Mobile: +39 328.3863065 (Beppe) +39 333.1914504 (Alessandro) e-mail: beppemokuza@sumi-e.it
To bring along
a pair of slippers
comfortable, loose-fitting dark clothing for meditation
a bowl for meals (medium size) with a cloth napkin (40x40cm) to cover the bowl and a spoon
Related Events